Panchkula violence LIVE: 36 dead, 269 injured says Haryana police chief; 552 arrests made so far
---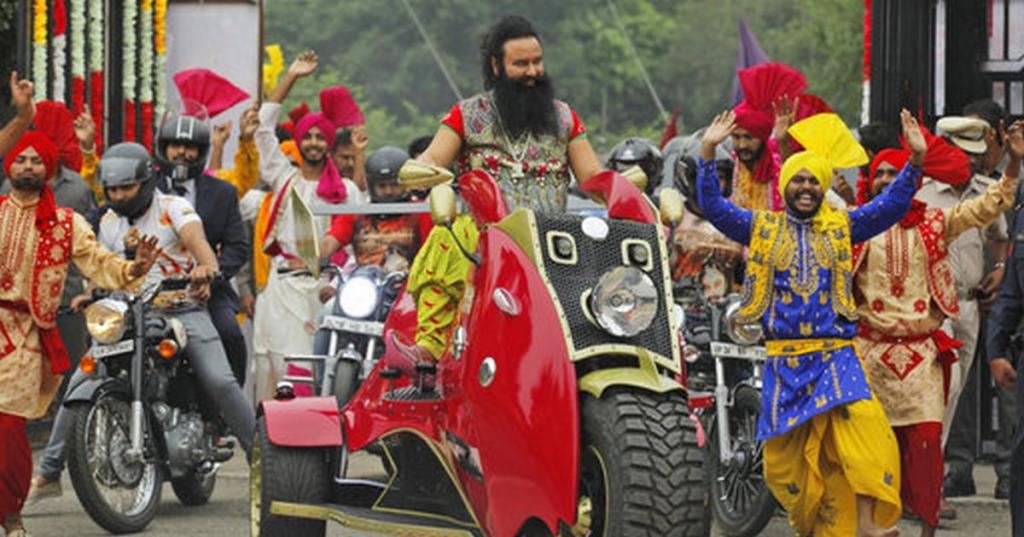 Srinivasa Prasad, senior journalist 20:43 (IST)
Godmen become powerful as 'cautious' media shies away from reporting their crimes
Readers are to newspapers what voters are to political parties. If the devotees of godmen and godwomen add to newspapers' readership figures, they can swell a politician's vote bank.
There may be nothing wrong with this, except that both media and the politicians are both terribly guilty of turning a blind eye to the reprehensible activities of spurious "spiritual" figures, who abound in India, running their private fiefdoms, immune to any exposure, leave alone action against their criminal depredations. Without the support of political bosses, deprived of even moral help from media, few policemen dare to go anywhere near godmen except to prostrate before them.

20:37 (IST)
BJD demands Manohar Lal Khattar's resignation over Dera violence
Ruling BJD in Odisha on Saturday demanded resignation of Haryana Chief Minister Manohar Lal Khattar, charging him with being responsible for the violence that erupted following the rape conviction of self-styled godman Gurmeet Ram Rahim Singh on Friday.
"Haryana Chief Minister Mr Khattar is fully responsible for the violence and must step down," BJD spokesman PK Deb said. "The chief minister of Haryana should take moral responsibility and step down in view of the killing of 30 people in the violence," said Deb, also an MP.
State General Secretary of BJP Prithviraj Harichandan, however, said, "The Dera violence should not be politicised." Meanwhile, BJD president and Odisha Chief Minister Naveen Patnaik said he was pained by the loss of lives in the violence of Haryana and appealed for peace. —PTI
Pained by loss of lives in violence in #Haryana. I condemn the unlawful acts in strongest possible terms & appeal for restoration of peace

— Naveen Patnaik (@Naveen_Odisha) August 25, 2017
Intel note reveals Dera supporters planning to enter Delhi to disturb law & order situation #KhattarMustGo pic.twitter.com/ow9tZr2dC3

— TIMES NOW (@TimesNow) August 26, 2017
....

Read full article here