For Gurmeet Ram Rahim's Sentencing, Judge To Be Taken To Rohtak Prison
---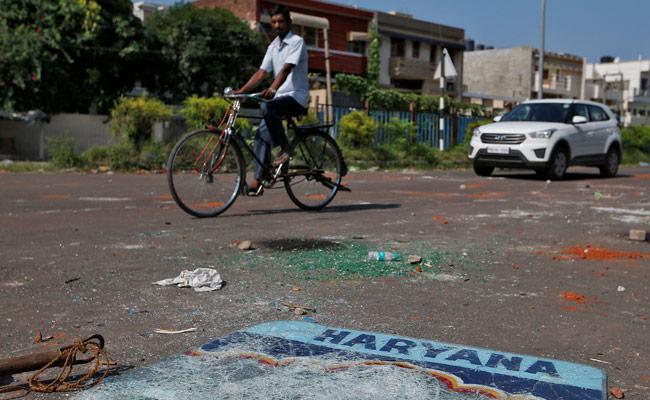 A day after widespread violence, arson and rioting left 36 people dead and property worth crores destroyed by angry supporters of Gurmeet Ram Rahim Singh in Panchkula following his conviction in a rape case, the Haryana Police said the jailed spiritual guru will not be brought to Panchkula for the sentencing on Monday. CBI court judge Jagdeep Singh who announced the judgment against the Dera Sacha Sauda chief in the 2002 rape case and sexual exploitation of two female followers, will travel to Rohtak for the sentencing.
Ram Rahim was flown in a government helicopter to Rohtak and has been kept in the District Jail at Sanoria, about 10 km from Rohtak.
Haryana Director General of Police (DGP) BS Sandhu told the media in Chandigarh on Saturday that the self-styled spiritual guru would not be brought back to the Panchkula court over security concerns, news agency IANS said.
"The sentencing will either be done through video conferencing or, if required, the court will be held there (Rohtak prison)," the state police chief was quoted as saying, adding that the judge Jagdeep Singh may be taken there.
Haryana Chief Secretary DS Dhesi denied that the self-styled godman was being provided VIP treatment by the state and the police in prison. Prison sources had said the godman was given bottled water, a special cell and an assistant.
The DGP and Chief Secretary, however, could not explain why a woman, said to be the sect chief's daughter, was allowed to board the leather-seated luxury helicopter used to transfer the godman first to a guesthouse and then to the prison after he was taken into custody.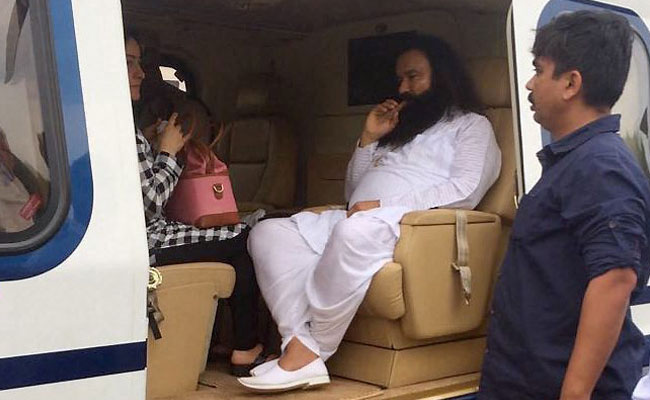 ....

Read full article here