Ex-football star Vinnie Jones posts photo of 100 foxes he shot dead
---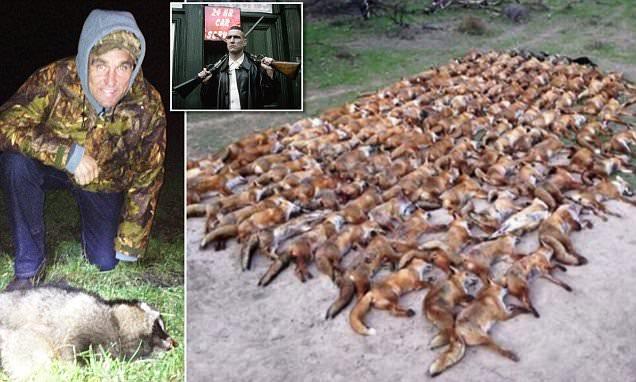 Vinnie Jones faced a barrage of criticism from animal lovers after a photograph of more than 100 dead foxes was posted on his Twitter account.
The image reportedly appeared on the former footballer's social media account with the caption: 'A real night lamping. Anyone beat this?'
Animal charities reacted in horror to the 'massacre' and told the star to 'drop the idiot-thug act'.
Speaking from his home in California, he said: 'It is absolutely nothing to do with me whatsoever.
'I'd never seen the picture until this morning when I'd seen people going mad on Twitter saying I had done this and that. I was shaking, I'd never seen the picture, and I'd never seen that many foxes.
'That is an attack on me. I don't know how it has got on there.'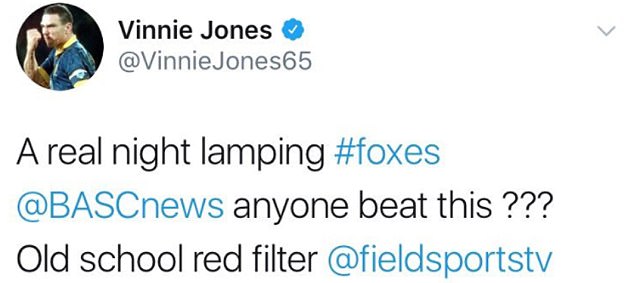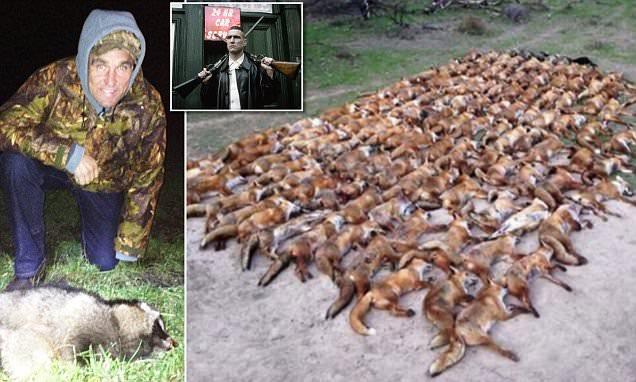 ....

Read full article here