Who was Rich Piana and how did he die? Coma bodybuilder who admitted steroid use
---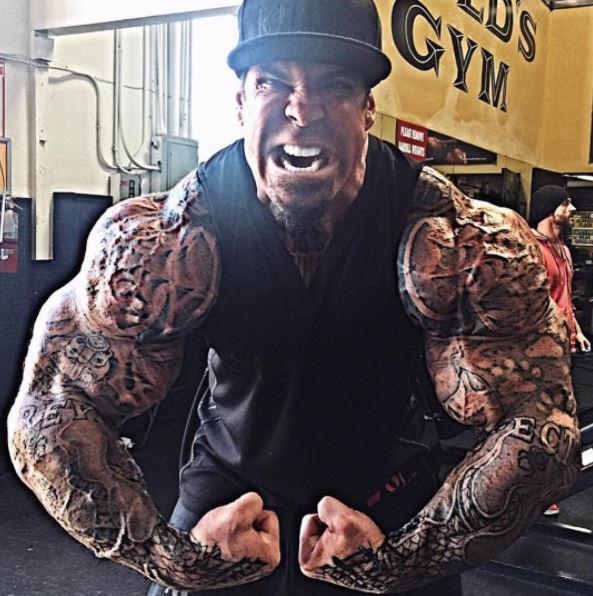 GATHERING hundreds of thousands of fans worldwide with his crazy workout routines and titanic body, Rich Piana was not shy of flaunting his life of excess.
Who was Rich Piana?
Rich Piana, 46, was a pro bodybuilder from Florida who kept over 1.2million followers on Instagram hooked with his muscly selfies.
He took the internet by storm in the final years of his life, with his ripped social media posts, workout plans and supplement business.
In 2016 he revealed he weighed a whopping 22st and that number was actually "down" on previous gains.
Fitness was in his blood. His mum is a bodybuilder too, and introduced him to the sport when they lived in their native California.
How did Rich Piana get into bodybuilding?
Piana was introduced to the world of weightlifting when he was 11, after going to gym to watch his mum train for a competition.
Keen to follow in her footsteps, he entered his first competition at the age of 15, where he failed to place, according to Deadspin.
Does Rich Piana take steroids?
For more than 30 years, Piana injected his body with anabolic steroids, and was thrust into the spotlight in 2016 when he openly admitted he uses the drug to gain muscle mass.

His fitness regime consisted of a massive steroid cycle, nine meals a day, a series of workouts not fit for the average human being and, according to one profile, "protein shakes big enough to drown a toddler in".

Piana insisted he took great care with steroids and said he understood the importance of "on/off cycles".

He also claimed nobody in the competitive bodybuilding industry could compete without using performance enhancing drugs.

He said: "If you have the choice to stay natural or do steroids, stay natural. There's no reason to do steroids, you're only hurting your body, you're hurting yourself."

He estimated that, at his peak, he was spending £1,926 ($2,500) on growth hormones per month, with steroids on top of this.

....

Read full article here