Body builder Rich Piana dies aged 46 after two weeks in medical coma
---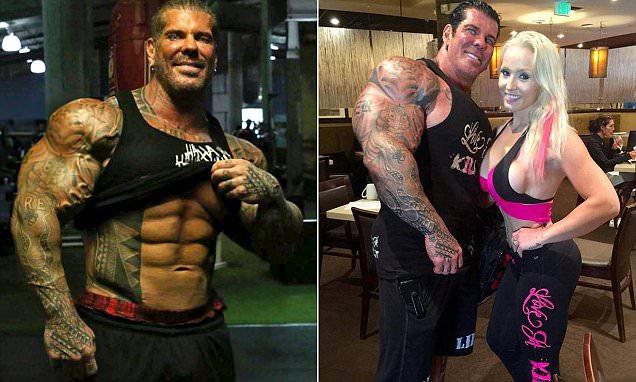 Rich Piana, the well known body builder and former Mr California, has died two weeks after being placed in a medically induced coma. He was 46.
Piana's estranged wife Sara Piana confirmed his passing in a Facebook post on Friday morning, after a week of conflicting rumors about his health status.
'You truly touched many people's heart and helped so many!!! It inspired me in many ways to see the huge impact you had on people all over the world,' Sara Piana wrote in a Facebook post announcing her estranged husband's death.
Rich Piana, who has admitted using steroids in the past, collapsed in his home on August 10 and was placed in a coma.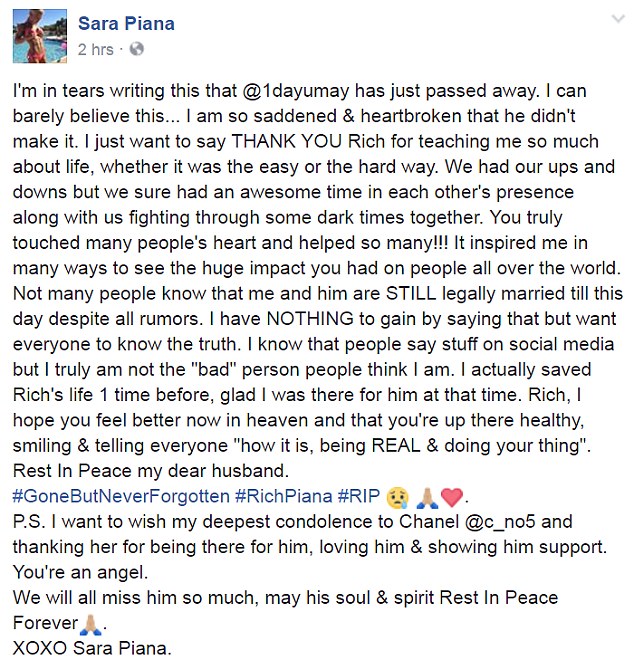 ....

Read full article here