Putin points at journalists and asks Trump 'are these the ones insulting you?'. Trump says yes
---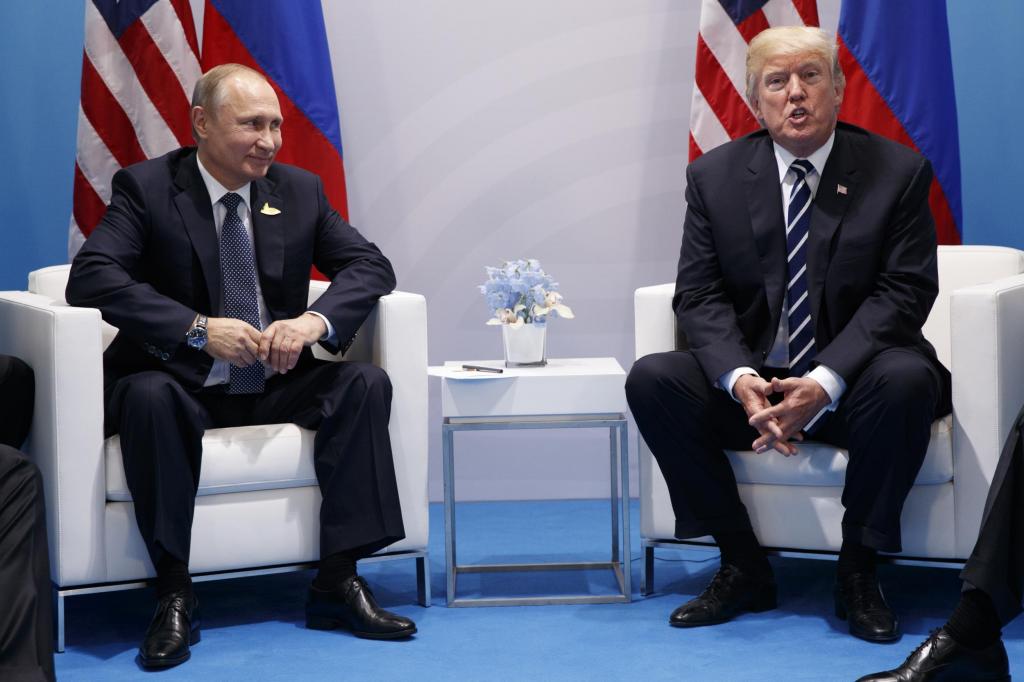 Donald Trump and Vladimir Putin kicked off their highly anticipated one-one-one meeting by trading disparaging comments about the reporters gathered to cover it.
At a photo op before their private G20 summit meeting, the Russian President leaned in to Mr Trump, gestured to the journalists in the room, and asked: "These are the ones hurting you?"
"These are the ones. You're right about that," Mr Trump responded.
Mr Putin appeared to be commiserating with Mr Trump on complaints that the media is "attacking" him. The President has repeatedly accused the news media of reporting falsely on his administration, referring to them as "fake news" and "the enemy of the American people".
The brief aside drew outcry from journalists, many of whom pointed to the Putin regime's poor track record with the media. Almost 60 journalists have been killed in Russia since 1993, according the Committee to Protect Journalists. Most of these reporters covered topics like politics, corruption, and war.
"These are the ones who insulted you?" Putin to Trump as he points to reporters https://t.co/vxx8qcDkRp

— Jim Sciutto (@jimsciutto) July 7, 2017
....

Read full article here