Trump claims he saved Merry Christmas from assault despite Obama having said it every year
---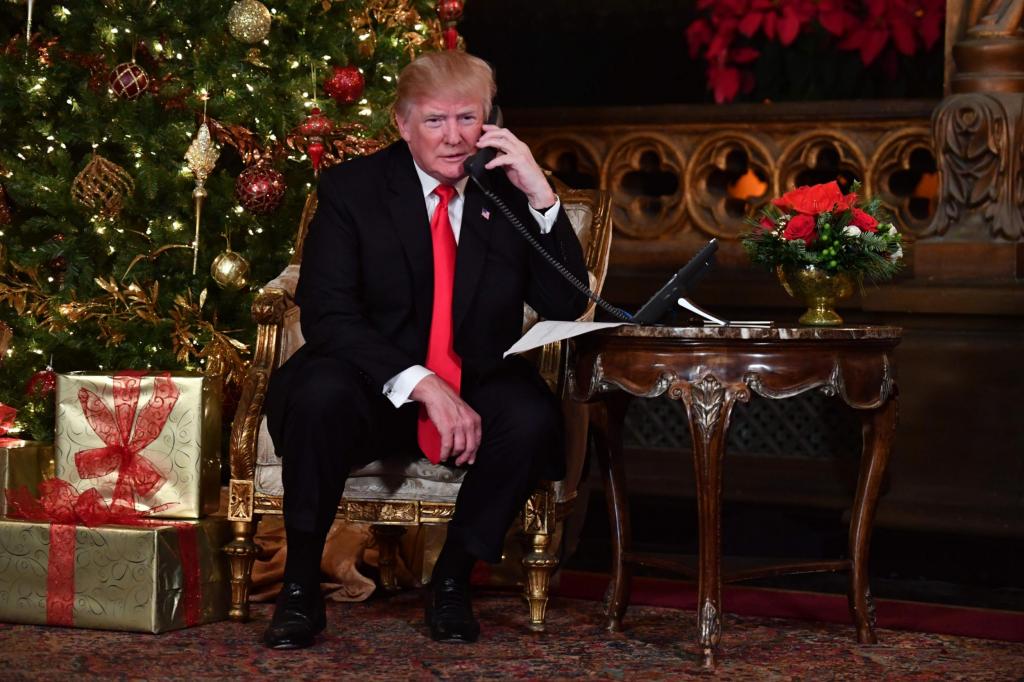 In the last hours of Christmas Eve, Donald Trump took to Twitter to repeat his claim he was responsible for the return of people wishing each other a Merry Christmas.
The US President has long railed against the phrase "happy holidays", which he deems excessively politically correct, while seeking to perpetuate the idea US citizens have been barred from using the more traditional festive greeting.
But the leader's insistence he had "led the charge against the assault of our cherished and beautiful phrase" prompted many to recount countless examples of his predecessor, Barack Obama, wishing Americans a Merry Christmas during his presidency.
"Merry Christmas to you too, sir! Although, respectfully, we never stopped saying it!" Daniel P Redman wrote.
"Here's your predecessor saying it a bunch of times! Merry Christmas and Happy Holidays to you and your family, sir!"
Merry Christmas to you too, sir! Although, respectfully, we never stopped saying it! Heres your predecessor saying it a bunch of times! Merry Christmas and Happy Holidays to you and your family, sir! pic.twitter.com/jsExaZq8T4

— Daniel P. Redman (@RedmanSocStudy) December 25, 2017
....

Read full article here