Never forget the day Lionel Messi tried to catch peak Kaka and failed miserably
---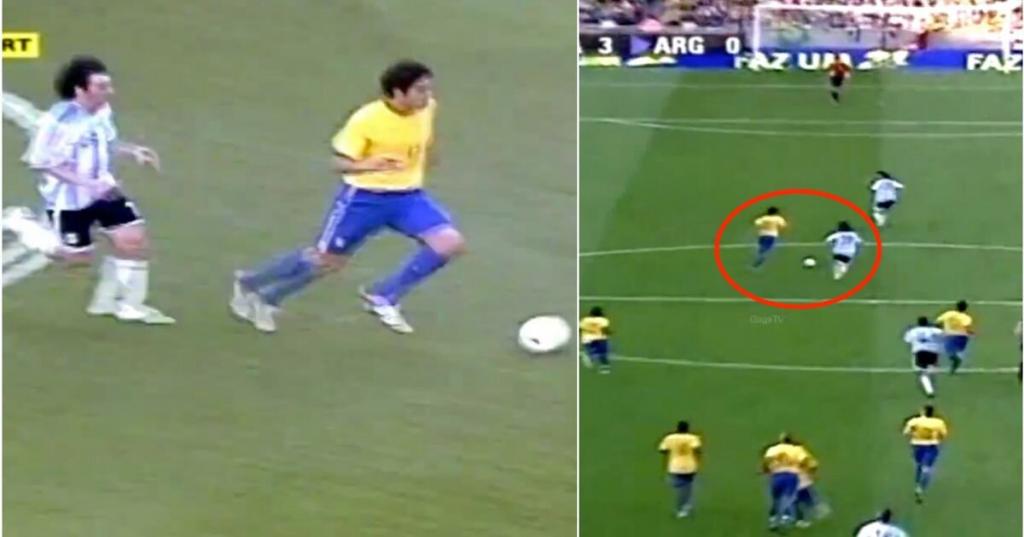 The Brazilian, who spent four years with Real Madrid but is remembered most for his two spells with Italian giants AC Milan, was at his peak during the mid-to-late 2000s.
Kaka even managed to win the Ballon d'Or award in 2007, fending off competition from Cristiano Ronaldo and Lionel Messi, after winning the Champions League with Milan.
Kaka scored one of the best goals of his career while representing his country against Argentina in an international friendly at the Emirates Stadium back in 2006.
In the closing minutes of the game, Kaka dispossessed Messi deep in Brazil's half of the pitch before embarking on one of his trademark runs through the middle of the pitch.
On Kakas birthday, a reminder of when he left a young Messi for dust and scored this goal vs Argentina in 2006.

Prime Kaka. What a glorious footballer.pic.twitter.com/QjIFS8qZju

— A Funny Old Game (@sid_lambert) April 22, 2021
Messi desperately sprinted back in an attempt to catch up with Kaka but the Brazilian playmaker was far too quick for the future GOAT, even with the ball at his feet.

Every touch he took was perfect. He then glided his way into the Argentina penalty area before slotting the ball into the bottom corner of the net past Roberto Abbondanzieri.

....

Read full article here