Commonwealth Games organisers criticised after slow response to Callum Hawkins collapse while leading marathon
---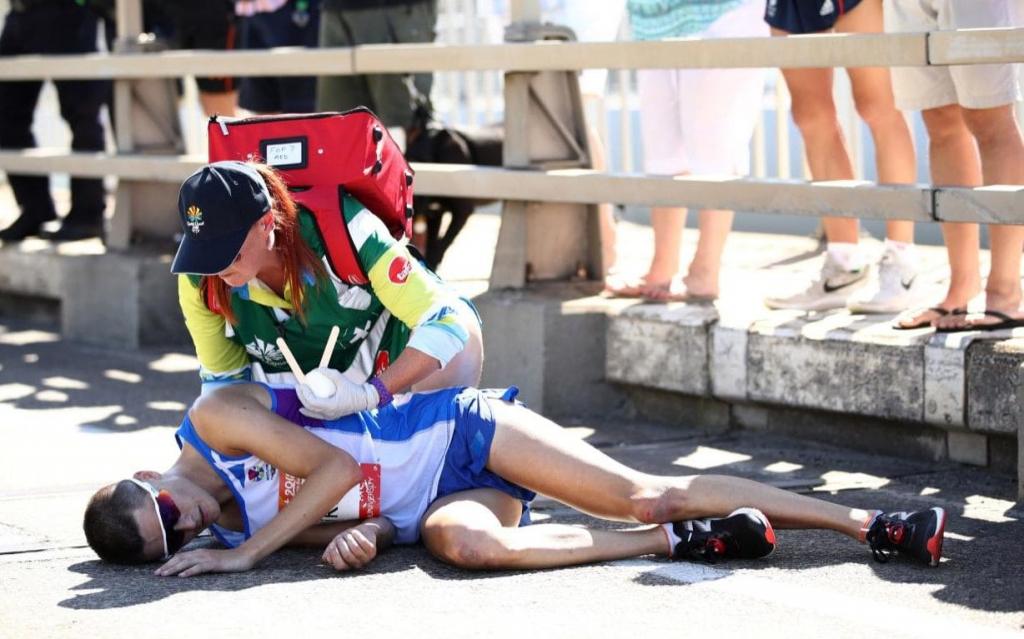 Commonwealth Games organisers were heavily criticised for the lack of medical attention given to Scotland's Callum Hawkins after he collapsed when in the lead of the men's marathon on Sunday.
Hawkins had built up a lead of more than two minutes with just a mile and a half remaining when he wobbled alarmingly and collapsed onto the road in brutally hot conditions.
He struggled back to his feet and managed to continue for another 100m, but then fell again. Despite several attempts to regain his footing for a second time, he was unable to stand and hit his head on a roadside barrier in the process.
As spectators took photos of him lying distressed on the road, it took several minutes for medical attention to arrive. When it finally did, the paramedic waited some time before helping him.
Hawkins was eventually put on a stretcher and taken by ambulance to hospital, where he was due to remain overnight. ....
Read full article here