Catfish's Nev Shulman and His New Bride Frolic in the Ocean After Their Nuptials
---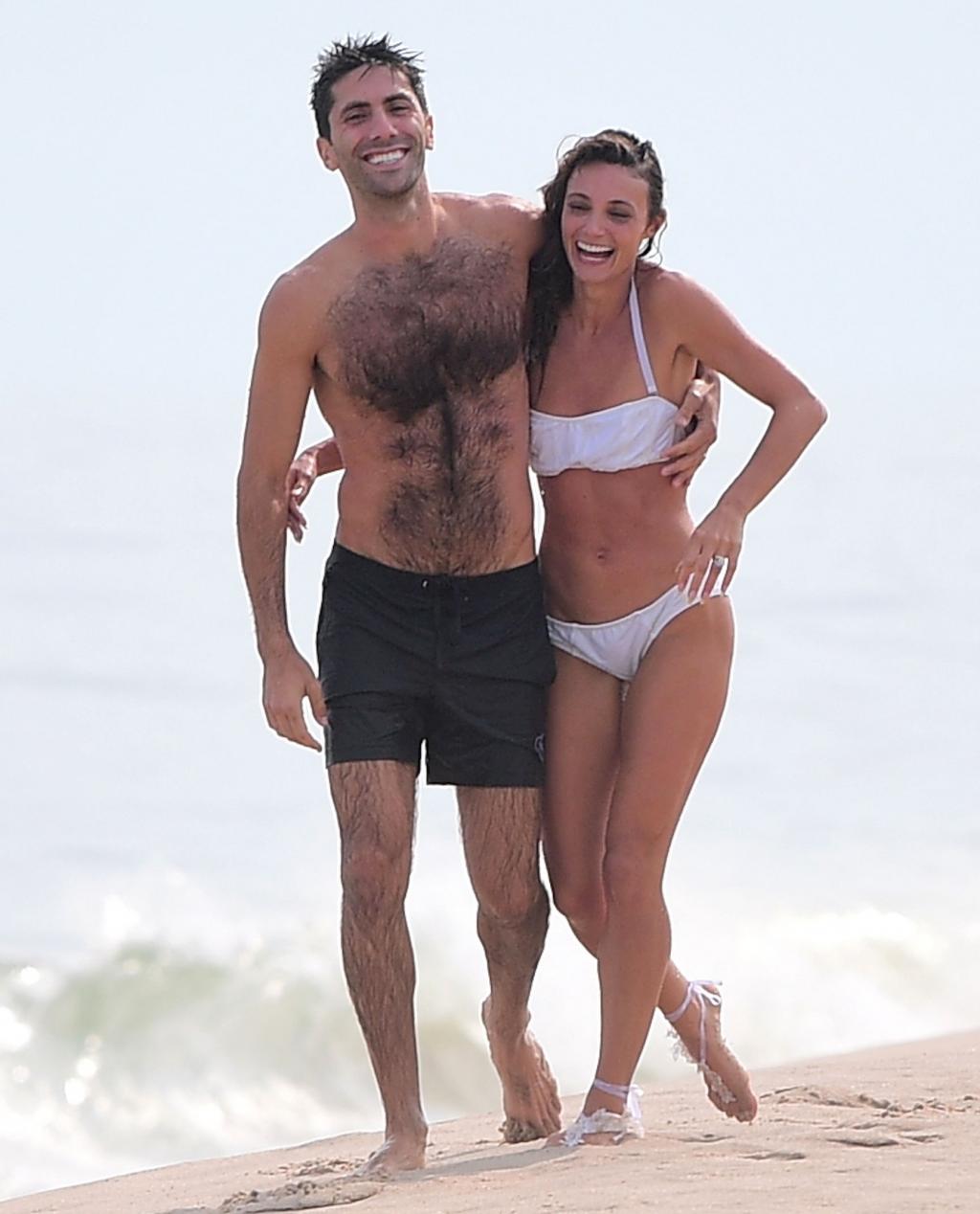 No, they weren't looking for Catfish!
Nev Schulman and Laura Perlongo dashed to the beach shortly after tying the knot Saturday afternoon in East Hampton, New York.
The Catfish host and Perlongo, who share 9-month-old daughter Cleo, changed into wedding-themed bathing suits after having an intimate wedding ceremony in the father-of-the-groom's backyard. After the ceremony, the newlyweds spent some time frolicking in the water and sharing a steamy kiss on the sand.
"I never imagined I could be this happy," Schulman, 32, told PEOPLE exclusively about the wedding. "Marrying the woman of my dreams and having our beautiful daughter there with us! I'm a very lucky man."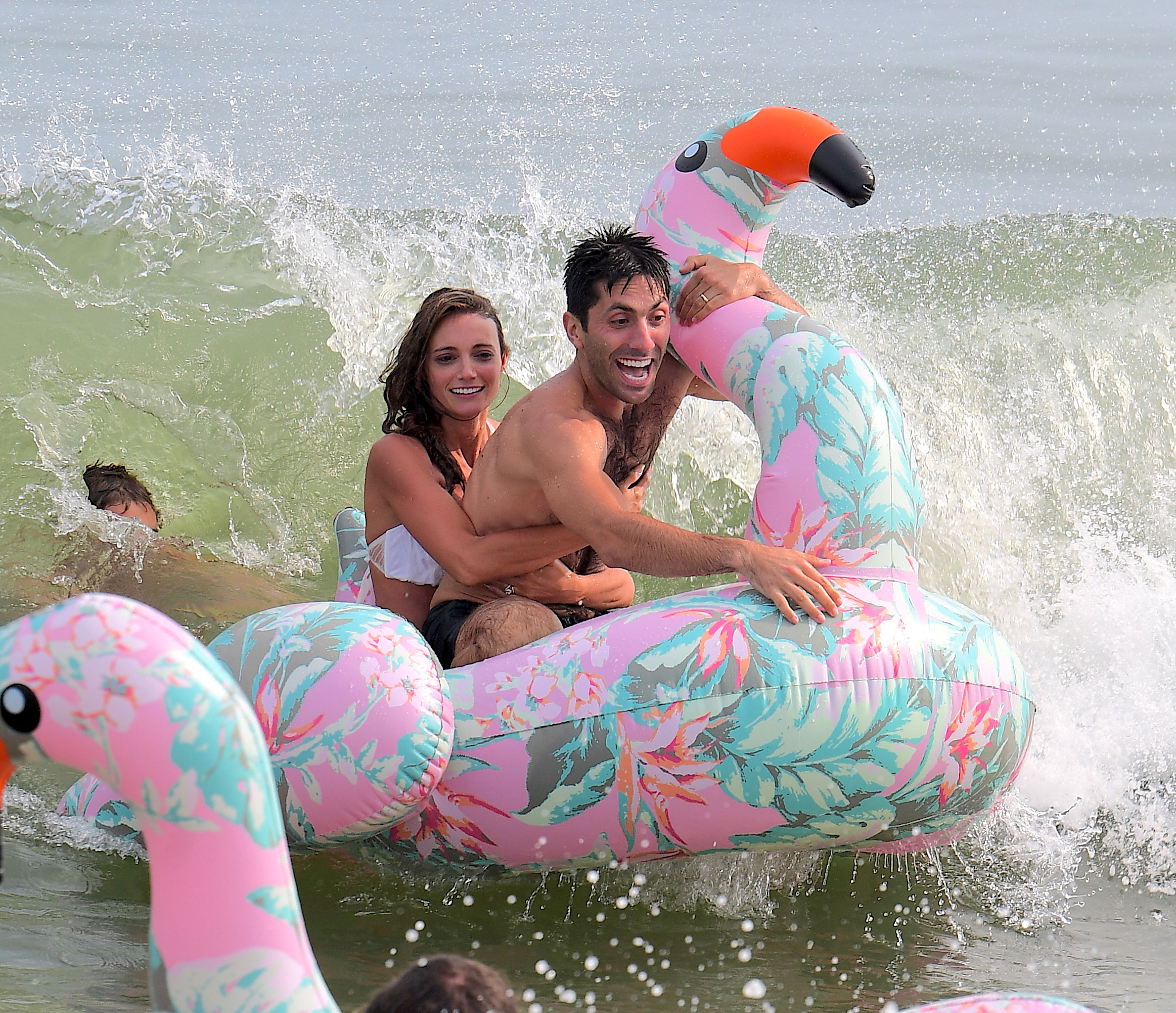 ....

Read full article here