House of Cards Trailer Goodbye Kevin Spacey Hello Robin Wright
---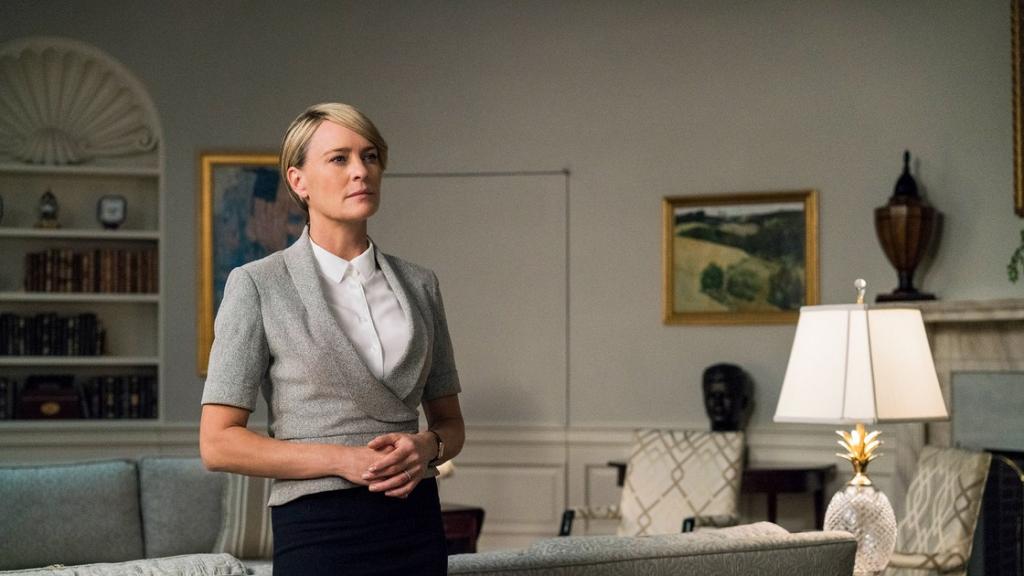 Claire Underwood's reign is ready to begin. During Sunday night's Oscars telecast, Netflix decided to spring a new House of Cards teaser on viewers everywhere, giving fans a glimpse into the show's post-Kevin Spacey era. The actor, who played evil politician Frank Underwood for five seasons on the devious drama, was expelled from the series (and Hollywood at large) after being accused of inappropriate behavior by Anthony Rapp, and then a succession of other men. Though Spacey said he did not remember the night of his alleged encounter with Rapp, he apologized for 'what would have been deeply inappropriate drunken behavior.'
The claim swiftly led to Spacey getting dumped by his agency and publicist, and eventually Netflix. The streaming platform halted production on House of Cards, dashed its original plan for Season 6, and re-centered the story on Claire Underwood, played by Robin Wright'a decision the show should have made long ago, frankly.
The teaser is simple enough, giving a glimpse of aides and White House employees rushing around the office. We then arrive at the Oval, where Claire Underwood and her chic blonde bob are sitting with their back to the camera, like any good villain. She then whirls around, stands, and tents her fingers on the desk.
'We're just getting started,' she says with a smirk. Too bad Netflix missed this perfect title opportunity:
The tiny morsel of a teaser doesn't tell us much about what's to come, but it is yet another reminder that the show's future is female. The last season of Cards (spoiler alert!) ended with Claire becoming the president after Frank resigns, manically claiming that real power lies beyond the presidency. The finale also planted the seeds for Frank's desertion; after Claire wins the presidency, the fraught married couple devise a plan to appear estranged to the American public, so it won't look like nepotism when Claire gives her criminal husband a pardon. The episode's pi ....
Read full article here