Bruno Mars Accused Of Culture Appropriation But Twitter Thinks Otherwise
---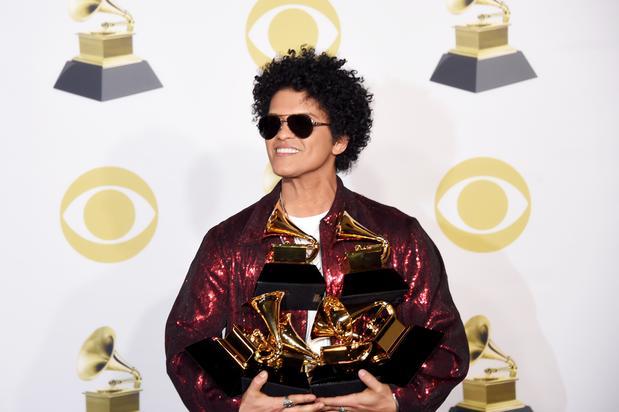 Bruno Mars, born Peter Gene Hernandez, is an Album of the Year Grammy winner and there are a number of people out there that simply don't think he deserves it. Not only are people displeased that Prince never even held that title, but some are calling Bruno a "cultural appropriator." A YouTube account called The Grapevine sees a two-part video of different people discussing Bruno and his "racial ambiguity" and profiting off Black culture when he isn't Black.
"What Bruno Mars does, is he takes pre-existing work and he just completely, word-for-word recreates it, extrapolates it," YouTuber Sensei Aishitemasu said. "He does not create it, he does not improve upon it, he does not make it better. He's a karaoke singer, he's a wedding singer, he's the person you hire to do Michael Jackson and Prince covers. Yet Bruno Mars has an Album of the Year Grammy and Prince never won an Album of the Year Grammy."
Maybe it was the YouTube video or maybe people have been talking about this for some time, but the Twitterverse seems to also have a lot to say about Bruno and his music-making habits. Check out some reactions below.
What do you guys think?
so i see todays bruno mars/mimicry/appropriation conversation and ive got a free thinkpiece for someone who likes writing more than i do...

aside from skin color, the difference between what bruno does on 24k and donald glover on awaken... is?

— El Flaco (@bomani_jones) March 9, 2018
People cant complain about Bruno Mars appropriating Black music, when its Black people who abandoned the old school R&B/funk genre that we created. We have a bad habit of that. Then we wont find it relevant until white people think its relevant

— Tariq Nasheed (@tariqnasheed) March 9, 2018
....

Read full article here