Who Is Shadia Bseiso? First Arab Woman To Join WWE
---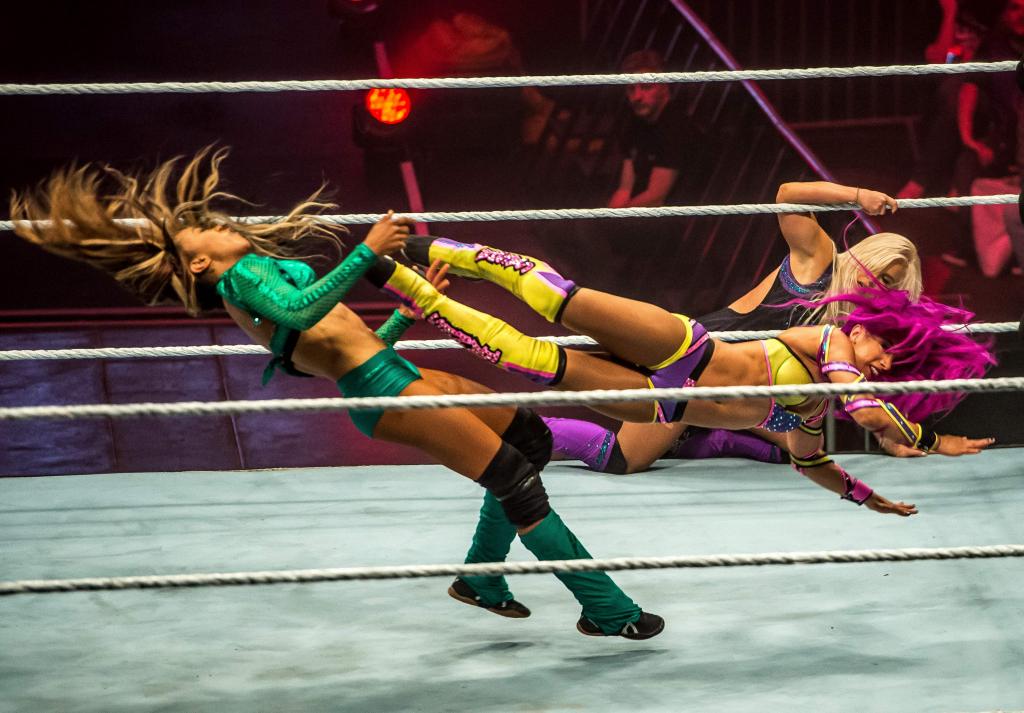 The Professional Wrestling Company (WWE) has signed on, Shadia Bseiso, the first Arab woman to be a part of their latest roster of wrestlers which includes a diverse array of talents from all over the world.
Bseiso making her way into professional wrestling has been path-breaking because while there have been a few wrestlers from the Middle East in the WWE in the past, no Arab woman has ever gone on to fight in the WWE.
"Recruiting… Shadia to join our developmental system underscores WWE's ongoing commitment to building a talent roster as diverse as our fan base," Paul 'Triple H' Levesque of the new WWE talent signings said, Albawaba reported. "We're confident… Shadia will inspire future WWE Superstars as we continue to recruit the most talented athletes and entertainers from around the world."
Understandably, Bseiso was more than excited to "It is an honor to be the first-ever woman from the Middle East to sign with WWE. Working with WWE is an incredible opportunity. I have visited the Performance Center and attended the Mae Young Classic. I have personally witnessed the power of WWE and the passion of WWE fans. I look forward to starting on my path to becoming a WWE Superstar."
Bseiso was born on June 20, 1986, in Amman, Jordan. She has studied Business Administration at American University of Beirut (AUB) in Lebanon. She currently works as a voice-over artist and TV presenter at SDB Media, which is a Dubai-based media organization. According to her Facebook profile, she can speak multiple languages.
She previously worked as a presenter in Virgin Radio Dubai. She is also trained in Brazilian jiu-jitsu and is a CrossFit enthusiast.
Starting January, she will train at the WWE Performance Center in Orlando, Florida. The Performance Center subjects its members to various kinds of strength and conditioning programs as well as physical preparedness and character development in order to hone skills which would make them professional wrestlers in the future.
Bseiso is not the only athlete in her family. Her younger sister Arifa Bseiso is a national boxing champion, who has recently been named an ambassador to Nike. Arifa has also appeared in the September issue of Vogue Arabia.
Shadia emerged at the top after participating in an invitation-only tryout event in Dubai earlier this year. More than 40 men and women from the Middle East and India with diverse backgrounds in sports and athletics had taken part in the event. Among the sports enthusiasts were powerlifters, rugby and football players, amateur wrestlers, martial artists and fitness experts, Sports 360 reported.
The 30-year-old's athletic abilities, confidence, and natural charisma made her score an opportunity to join athletes from countries like Australia, Brazil, Canada, China, Germany, India, Mexico, and the United Kingdom to learn the art of wrestling from the very best in the field of WWE.

In related news, Kavita Devi became the first Indian to join the ranks of professional wrestlers in WWE. Devi had earlier participated in the first-annual Mae Young Classic tournament earlier this year, where she lost to New Zealand's Dakota Kai in the opening round.

....

Read full article here