Ted Cruz makes Grayson Allen joke and wins Twitter war with Deadspin
---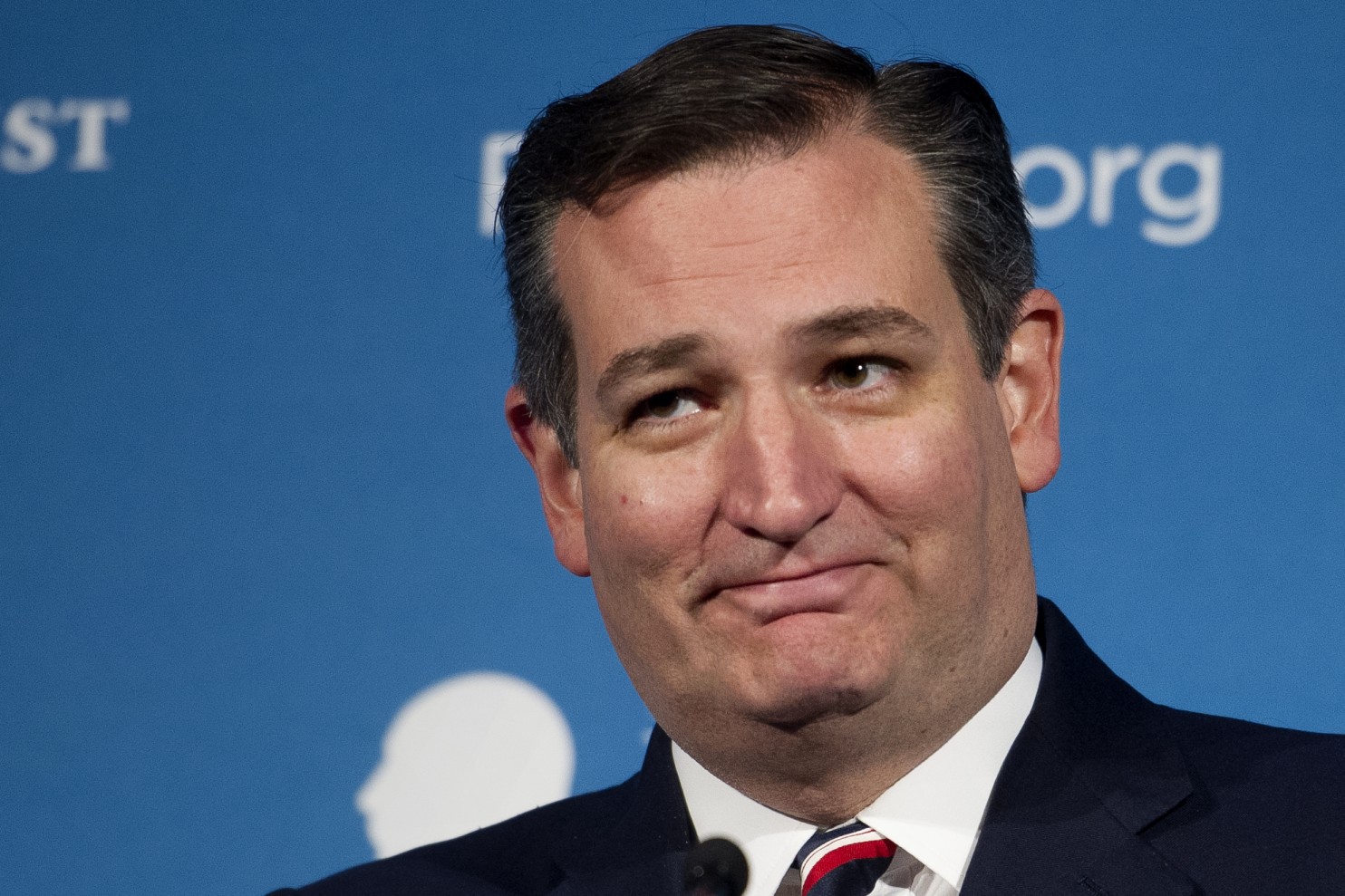 Good job by the Texas senator, or at least the social media manager running his Twitter account.
Well, that took a turn, perhaps one we should have seen coming. Shortly after Sen. Ted Cruz responded Tuesday to a Deadspin tweet by making light of his uncanny resemblance to Grayson Allen, the website shot back in terse — and highly vulgar — fashion.
@Deadspin what do I win? pic.twitter.com/9XuRmmIkJS

— Ted Cruz (@tedcruz) 25 January 2017
If that tweet has you thinking of Will Ferrells famous line from Anchorman Boy, that escalated quickly youre not alone. Cruzs account tweeted out a GIF of that remark in response to Deadspin, one that apparently stood as the final word in the brief Twitter battle.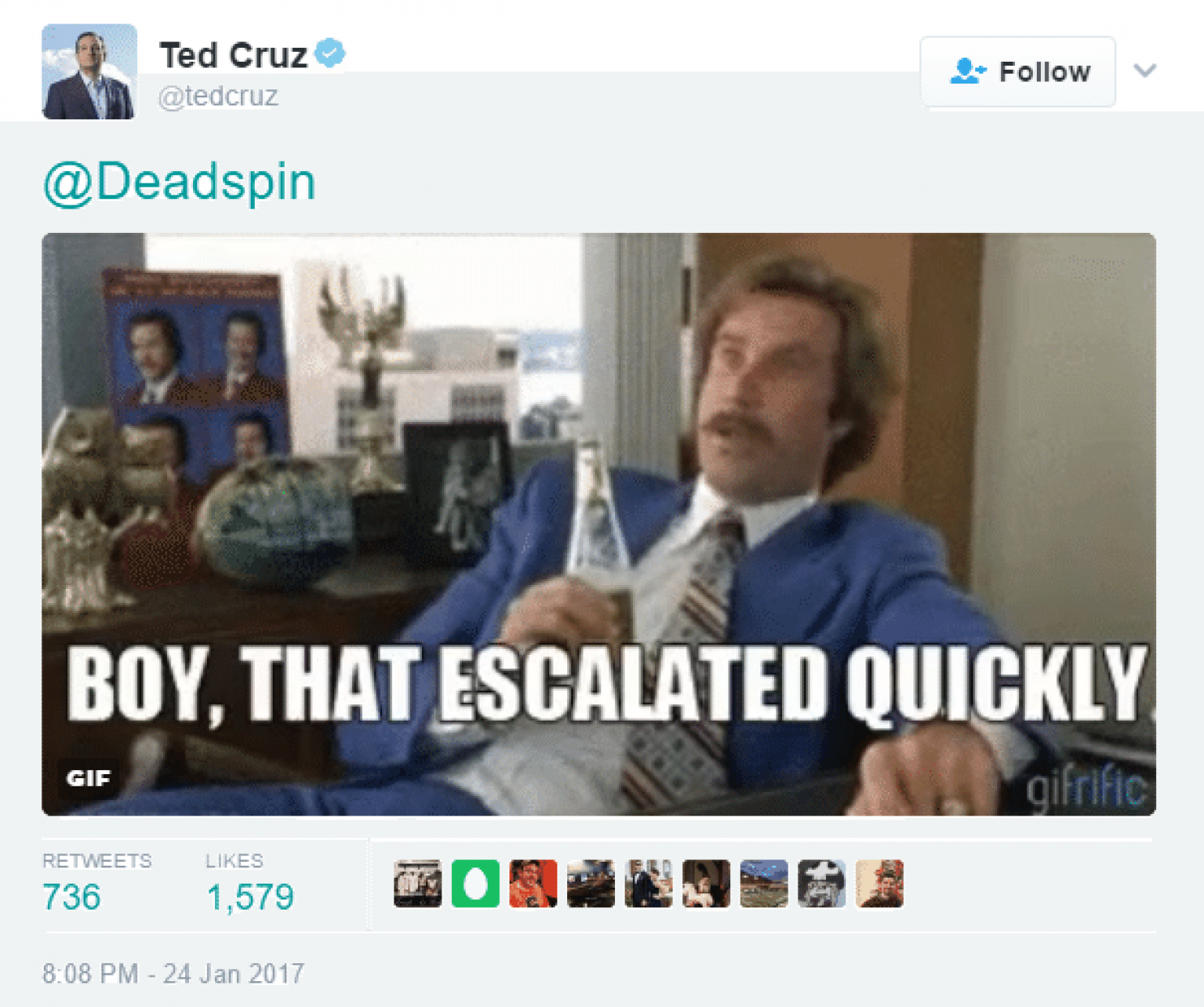 At that time, the businessman, then known for questioning Barack Obamas birth certificate and expressing conservative views, had tweeted out congratulations to Deadspin for its story on then-Notre Dame linebacker Manti Teos fake (and thus not really dead) girlfriend. The website responded by dropping an F-bomb on Trump.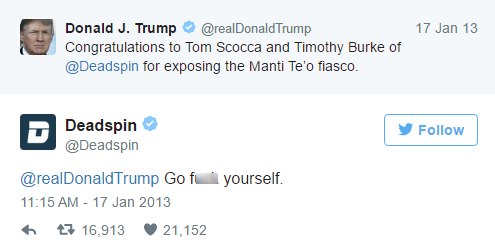 ....

Read full article here