Salma Hayek reveals the secrets behind her beauty routine
---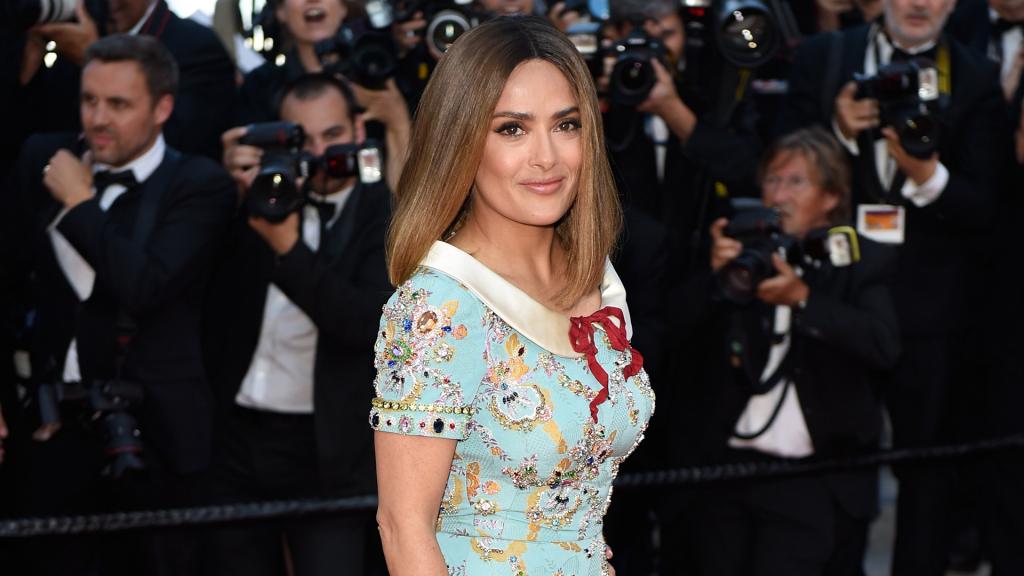 When you think of sultry beauty, who comes to mind? For us, it is and always has been Salma Hayek!
These days, the bombshell splits her time between acting, producing and running a business — she oversees her beauty line, Nuance, and is an investor in Juice Generation. How does she do it all and still look flawless year after year?
In a recent interview with The New York Times, the 50-year-old (no, that's not a typo) spilled her timeless beauty secrets — many of which come from her grandmother — including her less-is-more approach to skin care, and fondness for natural formulas.
One thing she doesn't do? "I never cleanse my skin in the morning," she told the newspaper. "My grandmother taught me that at night your skin replenishes all the things you lost during the day. Also, if I cleanse very well at night, why would it be dirty when I wake up?" In the a.m., she gives her skin an invigorating spritz of rose water before applying moisturizer.
In the evening, she removes her makeup with coconut oil and more rose water. "You can use a hot towel with the rose water — you put a wet towel in the microwave — to do a little steam."
Next up, cleansing. She uses Nuance Chamomile Facial Cream Cleanser or an edible mask from her blend-it-yourself line with Juice Generation.
....

Read full article here