NFL Superstar Aaron Donald Accused of Nightclub Assault, Badly Injuring Man
---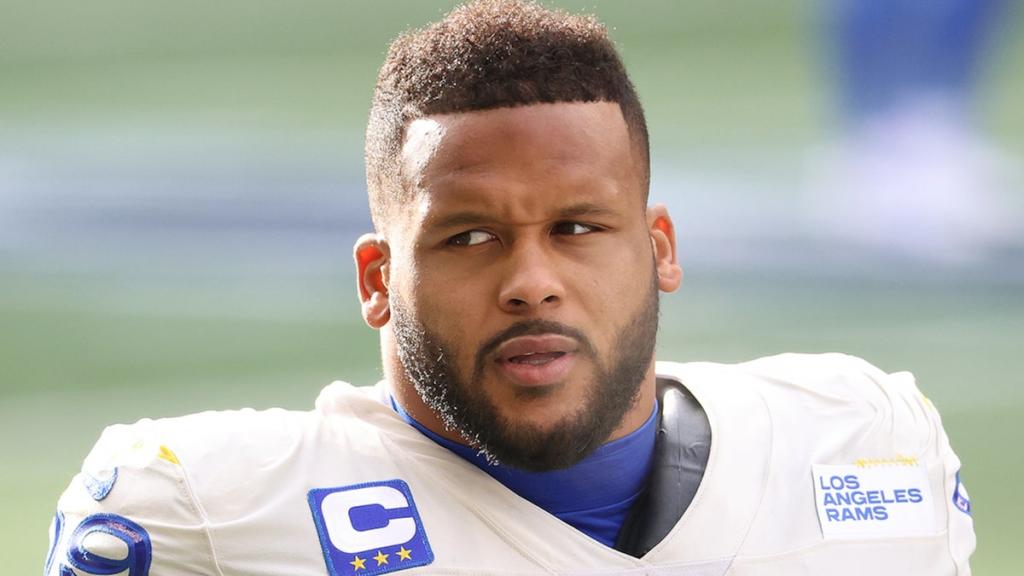 8:54 AM PT -- We just spoke with attorney Todd Hollis who spelled out the allegations against Donald -- saying it all started when Spriggs accidentally bumped into Donald inside of a nightclub.
As for the injuries from the alleged incident, Hollis says Spriggs suffered various lacerations that required 16 stitches -- as well as a broken eye socket, broken nose and a serious injury to his arm. He also suffered a concussion and "severe trauma," Hollis says.
The accuser is DeVincent Spriggs, who claims the L.A. Rams defensive tackle struck him in the face in the early morning hours of April 11, according to Spriggs' attorney, Todd Hollis.
Hollis released a photo of Spriggs' alleged injuries -- which shows a badly damaged right eye. We're told the attorney is currently en route to a police station to file a report against Donald.
BREAKING: Per his attorney: "De Vincent Spriggs intends to file criminal charges at Zone 3 Pgh Police against Aaron Donald after an alleged assault on April 10- 11 between 3- 4 am." @KDKA pic.twitter.com/kdqMZyPVQo

— Andy Sheehan (@AndySheehankdka) April 14, 2021
Hollis told the Pittsburgh Post-Gazette the incident took place at an after-hours club -- and claims Spriggs suffered a concussion in addition to other injuries

He was named the league's Defensive Player of the Year in 2017, 2018 and 2020 -- and has been selected to the Pro Bowl all 7 years he's been in the NFL.

....

Read full article here