Martin Shkreli Banned From Twitter Over Obsession With Lauren Duca (Video)
---
Martin Shkreli gets banned from Twitter after an invite to the inauguration turned into harassment.
Duca -- a writer for Teen Vogue -- reached out to Twitter's CEO and founder Jack Dorsey after Shkreli initially offered Lauren a +1 to the inauguration last week, which quickly escalated into stalking territory when she shot him down.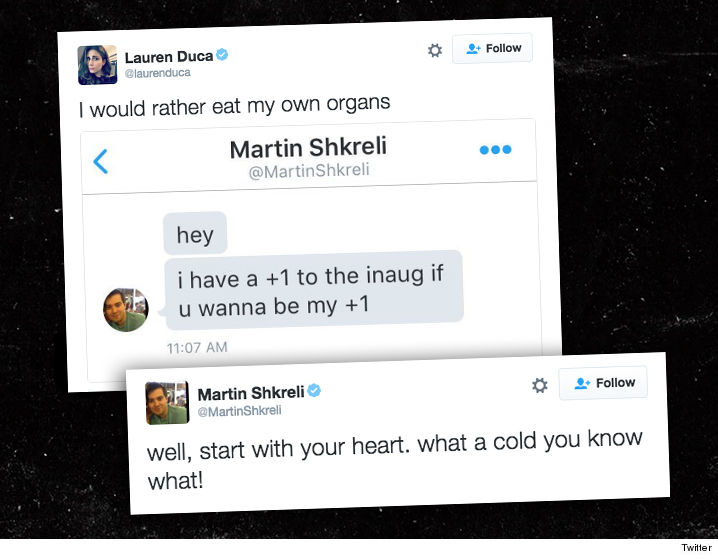 Afterward, Shkreli turned his Twitter page into a shrine for Lauren ... insinuating they were a couple, despite her frequent rejections.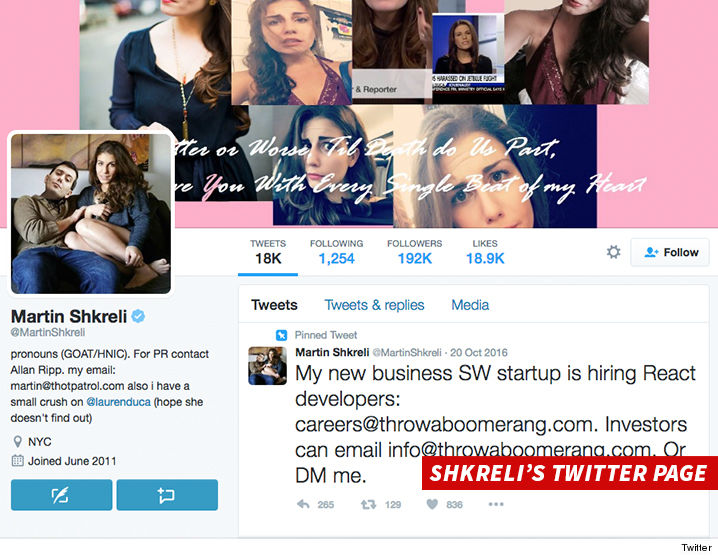 She brings the point home in our video ... she and Martin will never be a thing, or won't even talk, unless he changes his tune.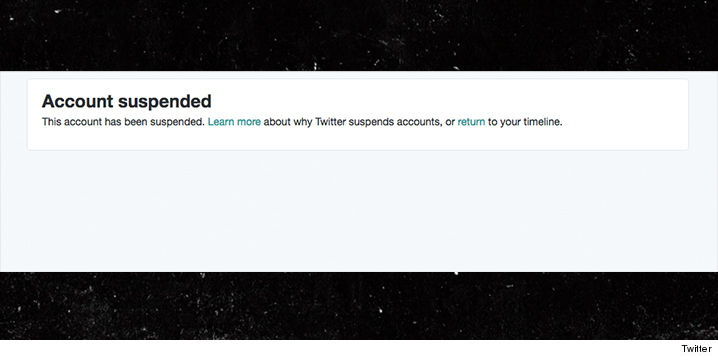 ....

Read full article here