Kirsten Gillibrand doubles down Trump should resign
---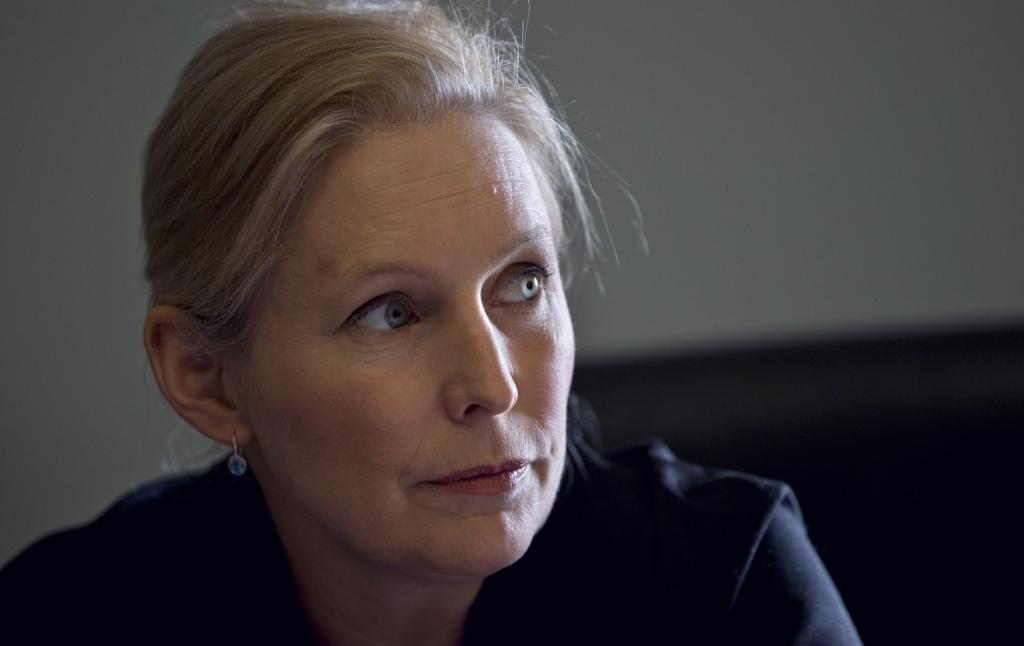 Sen. Kirsten Gillibrand is continuing to beat the drum on the accusations against President Donald Trump. And despite, or maybe in spite of, the attacks against her, the New York Democrat is adamant that the president should resign.
"I'm not going to be silenced on this issue," Gillibrand told "Today" when asked about Trump's criticism of her focus on the allegations. "I've heard the testimony of many women, numerous accusers. I believe them. And he should resign for that. I think Congress should do an investigation because we need accountability. And women aren't going to be silenced right now."
Gillibrand added a reference to Doug Jones' upset victory over Roy Moore in the Alabama special election, noting that "as we just saw in Alabama, women are not going to be silenced. African-American women are not going to be silenced. And they came out in numbers."
He should resign for thatwomen arent going to be silenced right now. @SenGillibrand talks Trump and his sexual misconduct accusers pic.twitter.com/KJBQcIhIyE

— TODAY (@TODAYshow) December 13, 2017
On Tuesday, Gillibrand was the target of a sexist tweet by Trump, who implied that she had performed sexual favors for campaign contributions.
Lightweight Senator Kirsten Gillibrand, a total flunky for Chuck Schumer and someone who would come to my office begging for campaign contributions not so long ago (and would do anything for them), is now in the ring fighting against Trump. Very disloyal to Bill & Crooked-USED!

— Donald J. Trump (@realDonaldTrump) December 12, 2017
....

Read full article here