Jennifer Holliday, Will Sing at Inauguration Celebration for Donald Trump
---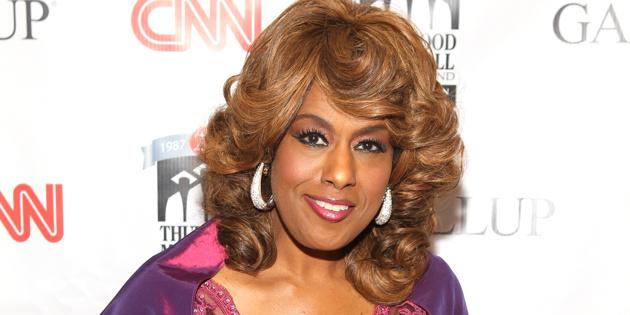 Jennifer Holliday, who just concluded her stint in The Color Purple on January 8, is set to sing at an inaugural celebration for President-elect Donald Trump.
The Tony and Grammy-winning Dreamgirls star is among the performers announced by the Presidential Inaugural Committee for the Make America Great Again! Welcome Celebration, which will take place on January 19 (one day before the swearing-in ceremony) at the Lincoln Memorial. The lineup also includes Toby Keith, Jon Voight and 3 Doors Down.
A parade of performers purportedly turned down or backed away from invitations to take the stage for the inauguration. Artists — including Elton John, Garth Brooks, Kanye West, Céline Dion, Moby, Charlotte Church, Ice-T, Andrea Bochelli and David Foster — either refuted reports they would perform or said they had declined invitations.
For his part, Trump posted online that he isn't interested in having celebrities — who turned out in droves to support Barack Obama — at his inauguration.
The so-called "A" list celebrities are all wanting tixs to the inauguration, but look what they did for Hillary, NOTHING. I want the PEOPLE!

— Donald J. Trump (@realDonaldTrump) 23 December 2016
Update: According to The Wrap, Holliday is not yet confirmed to perform at the event. "Jennifer has been asked to perform, but she hasn't officially agreed to do so yet," said her publicist, Bill Carpenter. A decision is expected to be made this afternoon.

....

Read full article here