Fifth Harmony Clashes With Interviewer When Asked About Camila Cabello: 'We Don't Want To Be Shady'
---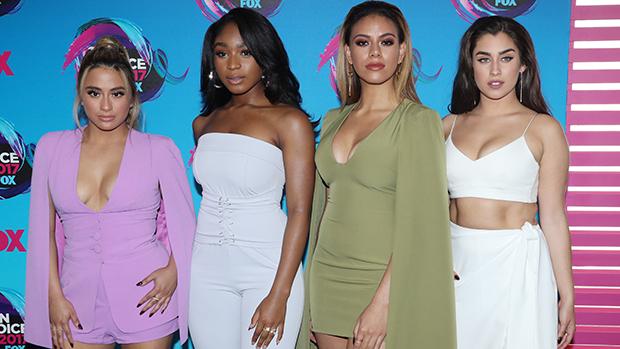 ifth Harmony is not here for the Camila Cabello questions, okay? When asked about her controversial exit yet again in an Aug. 17 podcast interview, things get SUPER awkward.
Fifth Harmony's Ally Brooke, Normani Kordei, Dinah Jane, Lauren Jauregui are asked by host Dan Wootton on the Bizarre Life with Dan Wootton podcast about when the band and Camila Cabello unfollowed each other, and it's not pretty. "When you have a bit of a break-up on social media, you always end up unfollowing each other," he begins, adding, "Do you think that one day you guys will be able to be friends again?" And that's when things get awkward.
"We wanna talk about our new music. We don't want to be shady, man," Lauren says. A woman, presumably their publicist, then steps in and firmly tells the host that if he's going to ask any more questions that aren't about the music, then the interview is over.
Following the snafu, the interviewer and Lauren had, ah, a bit of a go of it on Twitter. "Sad but somewhat amusing when you see a young music group you've supported turn into total divas!" Dan, who is also The Sun's Associate Editor, tweeted. Lauren's response? "I'm not sure how trying to avoid answering probing questions meant to start drama b/w women is being "diva"…but thanks for the support," she wrote, adding a cheeky emoji. Yes, girl!
I'm not sure how trying to avoid answering probing questions meant to start drama b/w women is being "diva"..but thanks for the support https://t.co/rSt9LM40aM

— Lauren Jauregui (@LaurenJauregui) August 16, 2017
....

Read full article here