---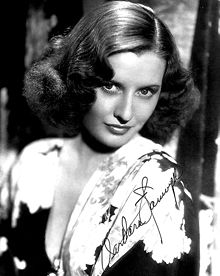 Barbara Stanwyck is dating whom?
Frank Fay (1928–1935)Robert Taylor (1939–1951)
Barbara Stanwyck Complete Dating History
Bio:
Barbara Stanwyck was an American actress. She was a film and television star, known during her 60-year career as a consummate and versatile professional with a strong, realistic screen presence, and a favorite of directors including Cecil B. DeMille, Fritz Lang and Frank Capra. After a short but notable career as a stage actress in the late 1920s, she made 85 films in 38 years in Hollywood, before turning to television.
Date of Birth:
Zodiac Sign:
Cancer
Place of Birth:
Brooklyn, New York.
Died:
83 years ago
Born Name:
Ruby Catherine Stevens
Date of Death:
Height:
5' 5" (165 cm)
Eyes Color:
Blue
Hair Color:
Dyed Red
Sexuality:
Bisexual
Profession:
Actress
Other Professions:
Actress
Years Active:
1922 1986-present
Official Websites:
Findagrave.com, Nndb.com,
---
---