---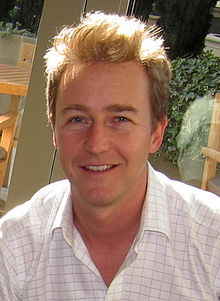 Edward Norton currently married to Shauna Robertson
Edward Norton Complete Dating History
Bio:
Edward Harrison Norton is an American actor, screenwriter, director, producer and activist. He has been nominated for three Academy Awards for his work in the films Primal Fear, American History X and Birdman. He also starred in other roles, such as Everyone Says I Love You (1996), The People vs. Larry Flynt (1996), Fight Club (1999), Red Dragon (2002), 25th Hour (2002), Kingdom of Heaven (2005), The Illusionist (2006), Moonrise Kingdom (2012) and The Grand Budapest Hotel (2014). He has also directed and co-written films, including his directorial debut, Keeping the Faith (2000). He has done uncredited work on the scripts for The Score, Frida and The Incredible Hulk.
Date of Birth:
Zodiac Sign:
Leo
Place of Birth:
Boston, Massachusetts, United States
Age:
52 years old
Born Name:
Edward Harrison Norton
Parents:
Edward Mower Norton, Jr.

,

Lydia Robinson "Robin"
Height:
6
Eyes Color:
Blue
Hair Color:
Brown - Dark
Religious believes:
Anglican / Episcopalian
Sexuality:
Straight
Profession:
Actor
Other Professions:
Actor, Screenwriter, Film Director And Producer.
Years Active:
1993-present 1996-present
Official Websites:
Facebook.com,
---
Edward Norton News
---